Video Uploading – Using YouTube Services to Market your Business
Video uploading services are the facility in which a user can upload videos in a website. When the user uploads the particular video, the service will store the video in its server. It then allows others to view the videos by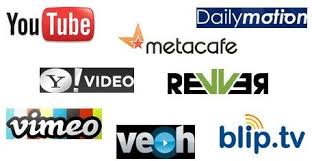 showing its different types of individual codes. These websites are also called video hosting or video sharing website. Video Uploading plays an important role in your website popularity. Adding media content will help to grab the viewer's attention and they will spend some time knowing your site.
Video Uploading Services like YouTube, Metacafe, Google+ are used widely in association with SMO plans. Unlike a blog post or a article, which may sound quite boring, a video will give a unique interactive experience to the viewer. They will concentrate more on the essence of the subject and the topics, in this case your company's details, will remain in their mind. The videos which are shared in the social marketing sites will be shared more than micro blogging posts.
YouTube is the video sharing site with most viewers. You can use the YouTube Services effective for online marketing and SMO. The only thing is that the quality and content of the video should be good for it to gain fast recognition.  Making of compelling YouTube videos needs more effort, but they are successful in grabbing the user's attention. Our SMO package incorporates the use of YouTube and other Video Uploading Services that benefits your business. At Treuemax , we believe that finding the right social media solutions for your business will give great rewards in the end.