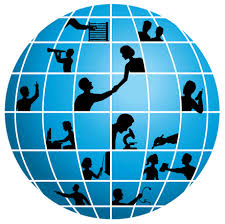 Technology has made great strides in the past decade causing companies to change their business strategies or adapt to the new conditions. As a result of these changes, companies found new avenues for doing business. Online marketing and website promotion has been gaining great importance in the recent years. However, most companies find that having an in house optimization department or hiring locally a SEO company is not a cost effective option. The overall cost of doing business with such companies is very high.  This has lead to people looking abroad for viable SEO solutions.  It is in such a scenario that India emerged the ideal destination for Search Engine Optimization
Why India?
Well that is one question that can be easily answered!  India today has second highest English speaking population bested only the native English speaking USA. To top that, India has a large number of human work forces who are qualified and have the necessary technical knowledge. In addition, company based from India charge only a very small amount compared to the local companies in that country.   The idea of getting high standard SEO services at minimum costs makes India the idea hub for your SEO works.
Consequently, India has some of the world's best SEO companies. These companies have a made a name for themselves in the international arena as someone with the technical acumen and experience to make sure that all their client's needs are met.  Treuemax, for instance is an India based SEO Company with many years of experience under their belt. They are a team of highly skilled and technologically proficient people who strives to do the best service for their client.