Local SEO Services To Enhance Business Exposure, Close to Home
Businesses that target audiences in a specific area need to go beyond the general approach to search engine and social media optimization. Local SEO services combine online marketing experience with specific geo-targeting strategies to enhance web performance and improve ROI.
Using the right keywords
Businesses that want to use online marketing to target a local audience depend on identifying the keywords that perform best in specialized searches.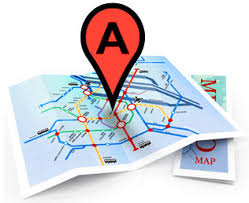 Internet Marketing agencies use the Google AdWords Keyword Tool to find both global and local searches for certain keywords.
Competitor analysis is performed in a similar way by using SEMrush. The SEO service provider will check the keywords

of

a competitor website to see how they perform in searches.
Local SEO services will use a combination of these tools to find the right keywords needed for website optimization.
Business details in visible places
In the early stages of collaboration with a Internet marketing service provider, an assessment will be performed on all business pages. If results show issues in some respects, the corrective measures will be included in a report.
Local contact details (phone number and address) should be present on all pages. The information is usually available in the website footer, yet, if the text is included in an image, the search engine will not index it properly. The contact details should be clickable on mobile gadgets.
Embedded

map

. Google Maps allows for choosing a size and map features to embed in the website. A Geosite map can directly inform Google where to find a website.
Local Search Directories are essential for the off-site optimization process. Submitting to local search directories is included in the ration package that most local optimization services provide.
Quality photos added to Google

Places

work as another strategy for local business promotion.
Shared SEO responsibilities
It is preferable that search engine optimization collaboration turns into an ongoing partnership due to the need for continuous support. Both business owner and SEO provider's share responsibility in website performance:
The search engine optimization agency provides metrics analysis for clear understanding of the keywords performance, link building, ROI and conversion rate.
The marketer may approve or reject certain SEO tasks, or simply leave them to the professional decision of the expert.
Business reviews ought to be encouraged or handled (if negative) so that the overall impact on the company is a positive one. And the marketer has a heavy word to say in the matter of customer feedback.
Local reviews impact on SEO
Reviews boost visibility, and positive ratings from users can improve your business presence in search results. Local SEO usually perform on-site optimization to encourage customers to rate the product or the business. Various strategies are possible:
A user-friendly message that encourages reviewing could be added to the page. Most clients will be happy to oblige.
Email requests to review the product a few weeks after purchase.
Badges and Buttons added to the website informing users that they can rate the business.
For a layman, all these tasks take a lot of time to implement, and the marketer may feel crushed by the plethora of choices. Online marketing can be incredibly confusing, and local SEO providers save local marketers from the ins and outs of faulty search optimization.