Importance of Image Sharing in SMO
Image sharing is an important SMO method. This process involves the sharing of high quality images that are related to your business in various social media platforms. The images will grab the attention of the viewer's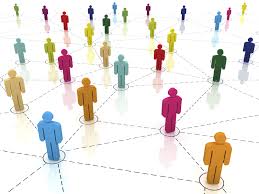 easily. Furthermore, it can easily convey a message. The online marketing with the help of Image Sharing Services will be successful only if you are successful in creating an image that attracts the viewers. You should be able to identify your customer niche and post images that interest them. Then only you will get the attention needed.
Treuemax includes all the above strategies in their SMO and image sharing plans and this makes them the topmost company in this field. Instant results are guaranteed with our marketing plan and you can get the amount of shares and robust as our promise. We make sure that the images that we post in the well-known Image Sharing Services are original and free of copyright issues. We have a whole team of graphic designers working on this. We also include company news and events in our daily upload and this will help the customers gain more popularity.
Some of the most common images Image Sharing Services that give the best rating and huge viewership is Flicker, Pixie, Drop shots, Devon art, Tiny pick etc. Flicker services are the most popular and highly ranked image uploading website and the links from this site is very valuable.