The original SEO technique that is commonly used by all SEO companies is the bulk submission of articles and blogs to a large number of highly ranked websites. But as the competition tightened, this method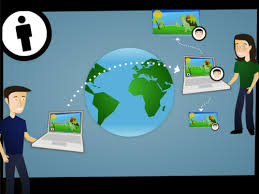 changed and now more emphasis is given on social media optimization strategies. This includes the sharing of non-text contents that are sure to attract the eye of the viewers. Document sharing service have gained popularity as a part of this trend. In document sharing websites, you can add any type of content like word, excel, PowerPoint and PDF.  You will just need to sign up and add your contents. After going through strict editorial reviews, if your content is approved, you can attract a large number of viewers instantly.
From an SEO point of view the profit from File Sharing services is the easy use of links and keywords inside it. By connecting the File Sharing services and social media platforms that gains can be multiplied. This is what we do at Treuemax. We create the best documents. Make sure that they are approved and advertise them through social media to get enough viewers.
The common tactics that we use in document sharing for SEO are
•    PPT Sharing services
•    PDF Sharing services
•    DOC Sharing Services
•    Excel Sharing Services
Each of these documents is created with utmost care and are uploaded to top websites like DocStoc, Scribed, Google Docs and Microsoft Office Online. The backlinks from these websites are extremely valuable for your site's rankings.