Blog Services

and Their Part in SEO

Creating a blog is the easiest way to make your ideas public.  A blog is a small website with frequently updated content that is usually posted around a single category. Blog services are an imp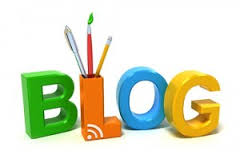 ortant way of attracting traffic to your website and if you are interested you can utilize it effectively for SEO.  A good blog with readable and interesting posts will get a huge number of followers. You can embed your own website links in the blog posts and it will give you a huge advantage. Any webpage with a huge activity will rank better with the search engines and this is the basic idea behind using highly popular Blog Creation services for SEO.
Blog creation is easy. There is a lot if websites that offer free and premium blog creation services. But creating a blog is only the first step. You will have to include contents in it that is sure to add the interests of the public. Keeping your relevant keywords throughout the posts will also help for better visibility. Blogs are of two types: Personal Blogs and Professional Blogs. Personal Blogs comprised of journals, which include daily events, public threats; Special interest which has the set up to share the personal opinions, hobbies, favorite topics such as cooking, sports etc. and family blog.
WordPress.com and Blogger are the two among the free blog services. Blog Management is now easy as most of the blogs consists of blog designing tools, tracking tools and technical support. The most important merit is its ease of use. Blog management means representing or publishing news relating an individual or a brand in a simplest way. This a blog is just like a personal diary of a person or a prospectus of a company where all of us can interact.